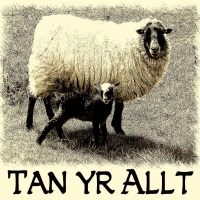 Welcome to the Tan yr Allt guestbook!
Please note that your your e-mail address will NOT be displayed online.
SCROLL DOWN TO READ ENTRIES FROM OTHER GUESTS
11:42am 29-04-2021

Mike & Jane

Dates of your stay

18th to 22nd April 2021

Y Granar or Hygge Hut?

Y Granar

Wow! That was an epic effort to finally have the break that we booked so long ago and that was repeatedly derailed by COVID. Thank you again for a lovely stay. We love the fact that you consider the dogs also to be your guests. We marvel at the design of the Granary which has everything we could have needed. We recommend Robert's dog friendly walks having now completed them all! We were lucky to also visit a couple of National Trust beaches whilst dogs were permitted. Robert's recommendations for Black Covert Woodland and the Hafod Estate were also invaluable, so thank you again. Leaving reminded us of all of the extra work that you now have to undertake between guests, so we wish you the best of luck for the future and look forward to returning sometime.
8:59am 06-04-2021

Louise Dow

Dates of your stay

1 - 6 April 2021

Y Granar or Hygge Hut?

Y Granar

We've had the most wonderful time, the accommodation is perfect and set within such beautiful countryside. We've enjoyed exploring the local walks and simply staying at Y Granar and watching the world go by. You have a beautiful home, we hope to visit again! Diolch yn fawr iawn.
8:42am 16-12-2020

Holi and Chloe

Dates of your stay

9th to 16th December 2020

Y Granar or Hygge Hut?

Y Granar

We came here for my wife's birthday, as we arrived the hosts informed me that they have put the Christmas tree up as I told them my wife loves Christmas. We also had Christmas carols playing on arrival and the host informed me that she has also bought a cheesecake for me in advance because my wife doesn't like birthday cake. They were so helpful and definitely went above and beyond for us. The Granar is an amazing place, the views were great, the village is just 2minutes away. We had a fantastic time. The host also allowed us to decorate with birthday banners and balloons. They totally made us feel at home. Diolch yn fawr
10:26am 02-10-2020

Mike & annie

Dates of your stay

26/9 - 03/10 2020

Y Granar or Hygge Hut?

Y Granar

The place was absolutely beautiful warm cozy the owners were great even though we didn't see them much left us lots of info about different routes to walk which was good the beach is about 20 mins drive from here and the little town has all the amenities u need
Great place will come again thanks to the owners loved it
7:16pm 18-09-2020

Jude, Al & Star

Dates of your stay

12 - 19 September 2020

Y Granar or Hygge Hut?

Hygge

What a fabulous place! Perfect for ourselves & Star - morning frisbee in her own paddock! Everything has been thought of for humans & dogs alike - loved the spare lead & holiday tags

In these very strange times we have been able to just relax & feel very safe - the extra touches such as the soaps and doggy treats made us feel special

Great location too - didn't need to drive somewhere every day which is always a good thing

So, thank you - we have been spoilt!
4:33pm 17-09-2020

Phill and Louise How

Dates of your stay

11-18 September 2020

Y Granar or Hygge Hut?

Y Granar

Beautiful accommodation we have really enjoyed our stay as have our 3 dogs, many thanks to you both for all the information on the lovely dog walks which we all enjoyed and the lovely Y Granar that has everything for a home-from-home stay, the bread, eggs and bacon were lovely thank you and the dogs loved the paddock and stream. All in all first class.
6:40pm 10-09-2020

Neil & Tina

Dates of your stay

4 - 11 September 2020

Y Granar or Hygge Hut?

Hygge Hut

Lovely relaxing week. Plenty of walking. The dogs loved running around the enclosure. Robert was very welcoming and everything has been thought of. Thank you.
12:30pm 29-08-2020

Pete&Gail Cosier

Dates of your stay

24-31 August 2020

Hygge Hut or Y Granar?

Y Granar

We had a wonderful time. The accommodations are really lovely and cozy. Surrounded by beautiful countryside, so relaxing here. The hosts made us very welcome and very helpful
8:41am 28-08-2020

Nick and Belle

Dates of your stay

21st - 28th August 2020

Hygge Hut or Y Granar?

Hygge Hut

Thank you so much for such a warm welcome and wonderfully peaceful space for the week. The hut was lovely and we thoroughly enjoyed ourselves.
9:26pm 22-08-2020

Jo and heather

Dates of your stay

17-23 August 2020

Hygge Hut or Y Granar?

Y Granar

Thank you so much Gayle and Robert for your hospitality in allowing us to stay at your wonderful holiday accommodation. We had a fantastic week comprising of many memorable walks and drives. The dogs love the bluebell wood and training field. The granary is perfect and was a real tonic for us. Thoroughly recommended.